Barb mk.1 is a peculiar drone often left behind as a defensive distraction from fleeing Cargo ships. All barb drones as of the date 6/7/2017 belong to the SPRT. faction. It made its first debut with the Argentavis. Originally, the barb was little to barely mobile and served as a drone decoy for ships tailing the Argentavis. Not many patches later other Cargo ships gained the ability to request help from the barb drone. It has a Mass of 13,264 Kg. It contains 304 blocks, 42 non armor blocks, 28 small grid conveyors and 18 thrusters.
Contents & Equipment
to be expanded
1x Antenna
1x Beacon (Barb)
2x Landing Gear
304x Light Armor Blocks
1x Gatling Turret (small grid)
2x Gyroscopes
1x Medium Cargo Container
2x Programmable Blocks
1x Remote Control
6x Small Reactors
28x Small grid conveyors
18x Small Ion thrusters
5x Timer blocks
Inventory
Inventory components and equipment are estimates not actual values. Engineers' results may widely vary.
8x 25x184mm NATO ammo container
6 kg Uranium Ingots
Gallery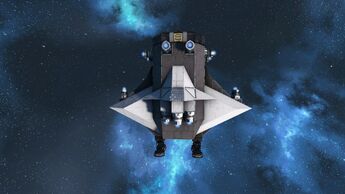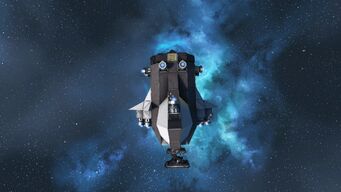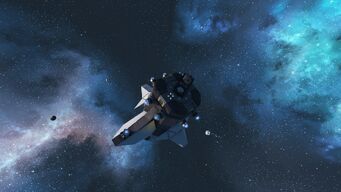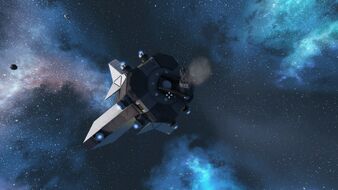 Community content is available under
CC-BY-SA
unless otherwise noted.